The Applaud platform comes equipped with more than thirty best-practice templates, enabling you to deploy services quickly and easily.
You will find a template for many scenarios, such as onboarding, finding answers in the knowledge base, or updating a profile.
Each template is your starting point. It may be exactly what you want at the outset, or you can extend and customize without limitation.
You can access a full list of available templates from the main Admin page of your platform.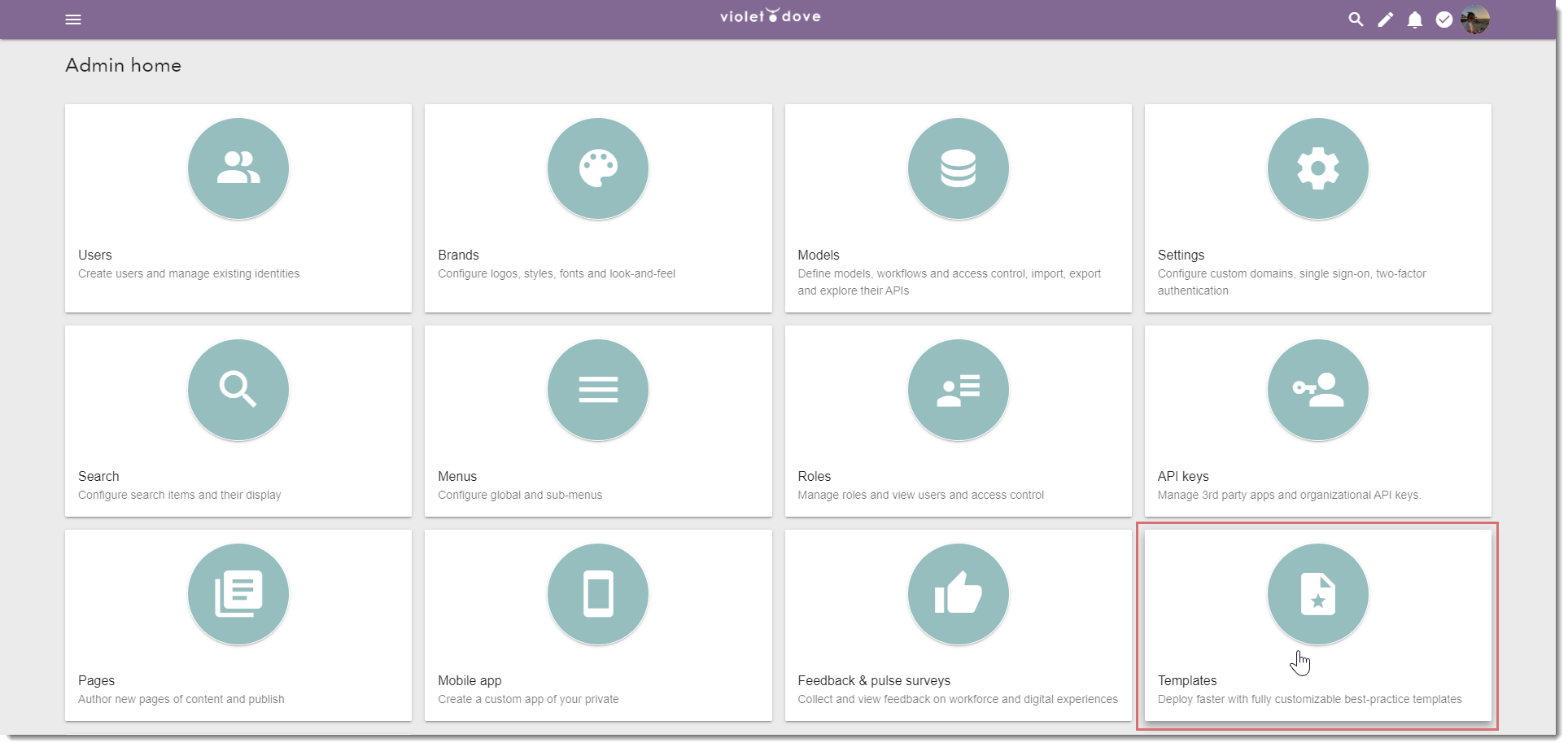 To help you decide which ones will be useful for your organization, select each one to read a full description and select whether to install it.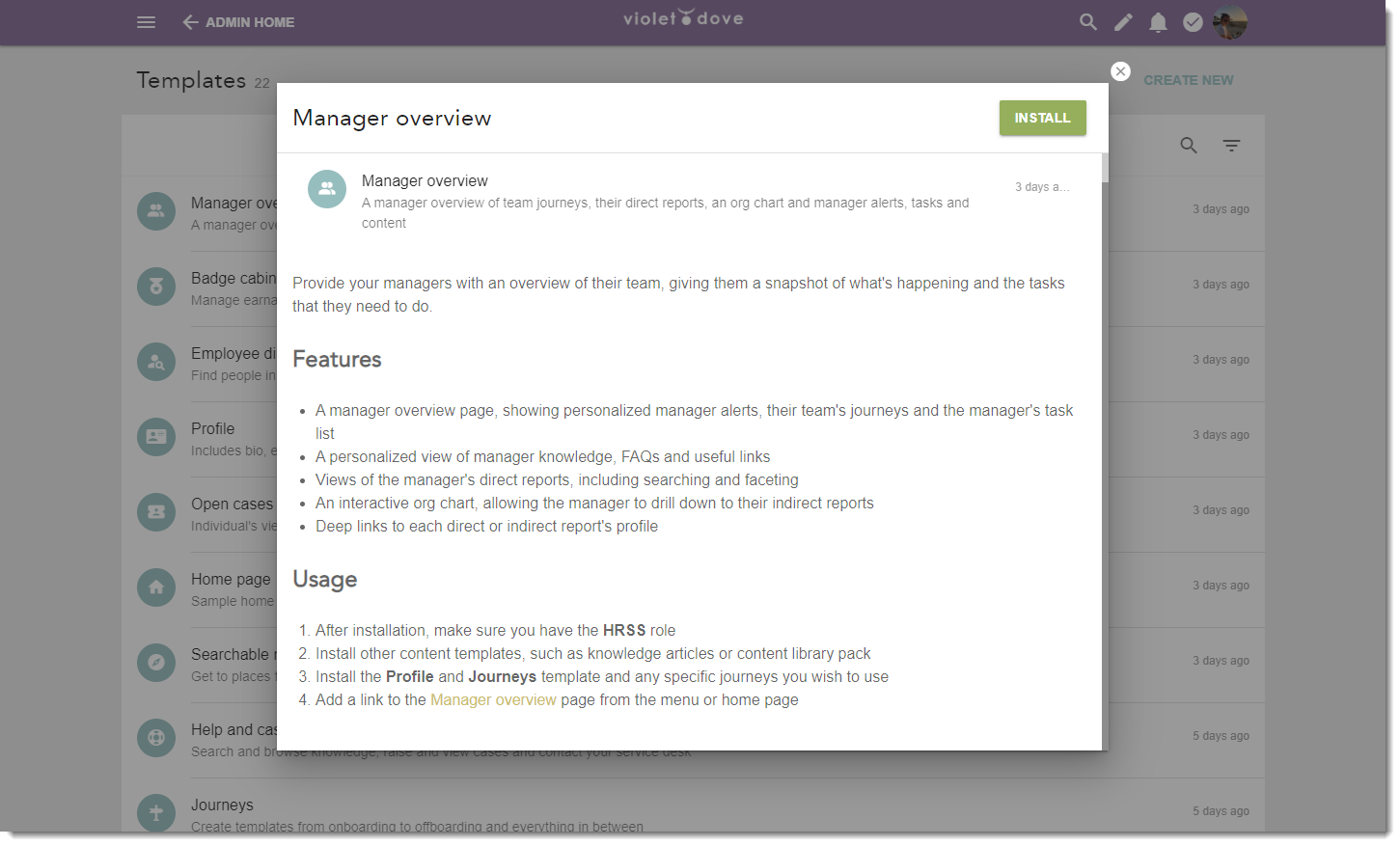 Find helpful articles on all of our templates here.
Creating your own templates
You can also create your own templates, and this is, in fact, a significant part of lifecycle management. Here are two common use-cases for creating templates:
You wish to move configuration from one tenant to another, such as when you're promoting from development to test and then from test to production. The templates you create are private, except for any named tenants you specify that can see and install them. For example, if you created a 'Time off' template in your development tenant, you would normally give access to your test tenant, so you can then see and install it ready for UAT. You can create one giant template for all your configuration, or you can package into smaller templates if you want finer control over when these are installed.
You're an Applaud partner and wish to build templates that only your customers can use. You can specify the customer tenants that have access to your templates.