List blocks and form blocks are one of the most dynamic and versatile capabilities within your Applaud platform. A list block can be anything you wish to see on your page, from news articles, employee directories, and upcoming birthdays to links to external websites and applications.
List blocks are sections of information on a page designed by you. This list functions by combining a preconfigured model and a preconfigured data entry form and determining how the list will look.
This is just a simple list with a row layout. However, you can design your list to look very different.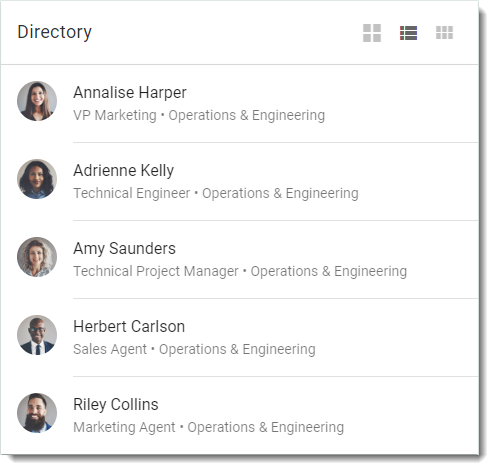 Show task information in a list
When adding a list to a page, you can add the tasks linked to a model through a foreign key. This means you can show a group of tasks for a particular series of events, for example, an onboarding journey.
Owner details in lists
You can configure list blocks to show the user's avatar, name, and initials for the user who added the content. In this image, you can see one record was added by the signed-in user, but the other two were added by workflow.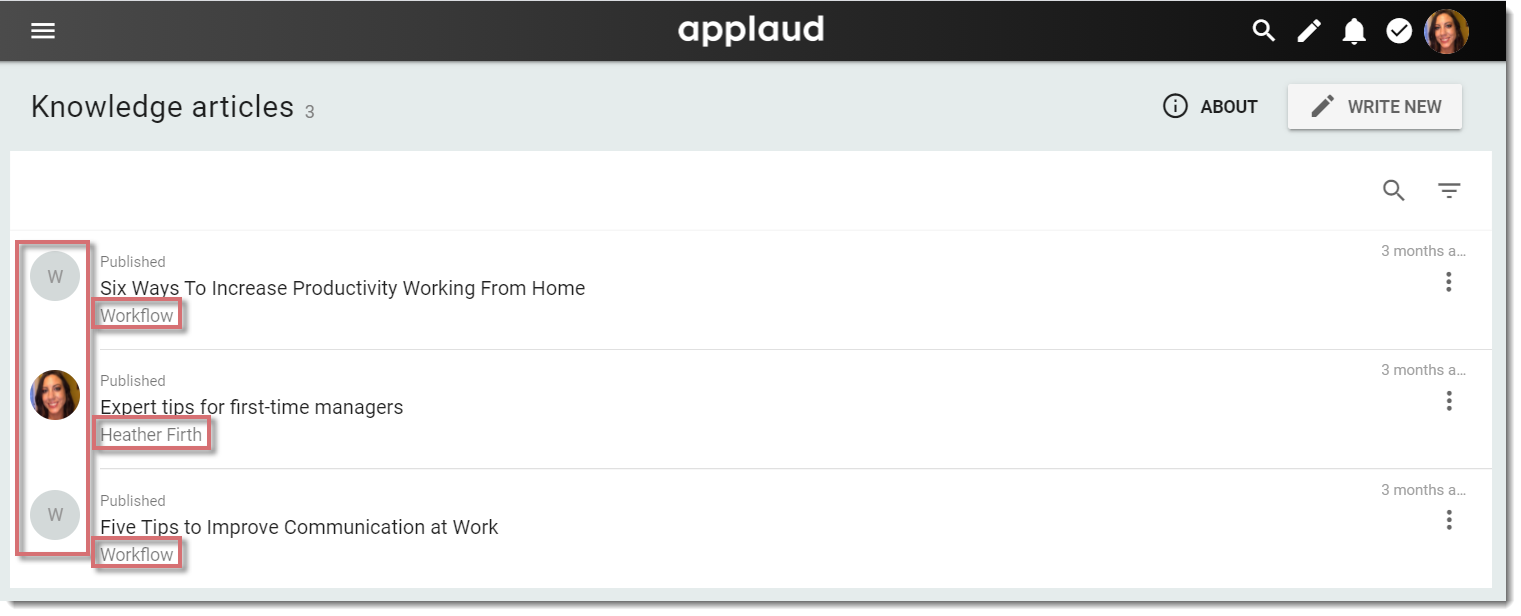 These three items are available when setting up a list.
Owner - Name

Owner - Avatar

Owner - Initials
Tasks you can perform here:
Reference: