Surveys can be time-consuming and yet important when engaging with your workforce. Applaud's pulse surveys are designed to be short and quick, only asking one question at a time, improving completion rates, and providing more precise insights.
Workforce experience
Use the workforce experience feedback tool within the Applaud platform to measure key moments throughout the year. For example, you may want to ask a new starter how they would rate their first day and offer them the opportunity to provide feedback with a follow-up question. Also, check in with the same employee on day seven and ensure the onboarding quality is consistent.
Use workflows to drive feedback automatically triggered by specific events.
Ask new managers how they are finding their new promotion.

Regularly ask your entire workforce if they receive enough support.
Whatever your motivation, you can create persona-targeted surveys, allowing you to ask relevant questions, to the right people, at the right time.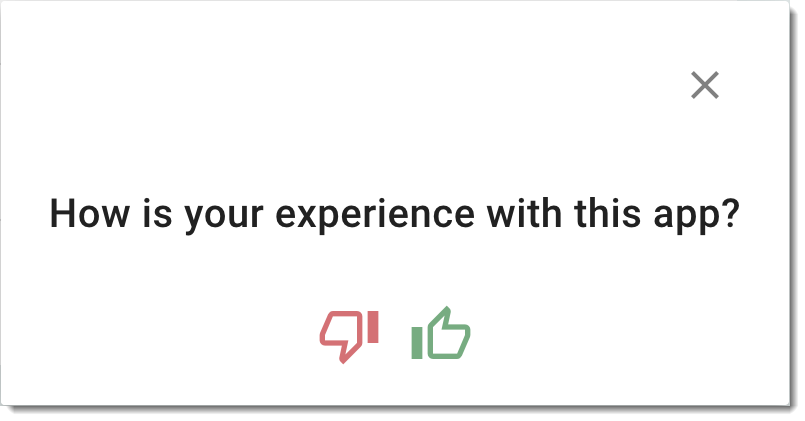 Enroll users in a survey
Digital experience surveys are shown to everyone automatically. However, for workforce experience surveys, you need to enroll users. To do this, you need to create a workflow that retrieves the Survey and then updates the SurveyEvent model.
Digital experience
The digital experience survey helps you understand how your workforce interacts with the applications you have in place. For example, you might want to gauge how intuitive the app is to use, how long it takes to find, what they are looking for, or how simple an application process is. Track feedback by the app to action areas for improvement and provide improved services for your workforce.
Add a survey widget to a third-party site
You can also measure the digital experience of your workforce across all your tools by creating multiple widgets, which you can embed into your sites. When you add a widget to a site external to your Applaud tenant, you need to give that site access to your Applaud tenant by granting it access. You can do this by entering the site's domain to your Applaud settings, see our knowledge base article, Sites.
Tasks you can perform here:
Reference: