This workflow action creates a task and assigns it to the selected user. The task can either block further workflow actions until the user completes the task or allow further workflow steps to continue. For example, you can determine the due date and optionally a reminder.
Task types
You can set the task type so that your users can filter them by type and action more effectively. You can either select an existing type from the list or create your own.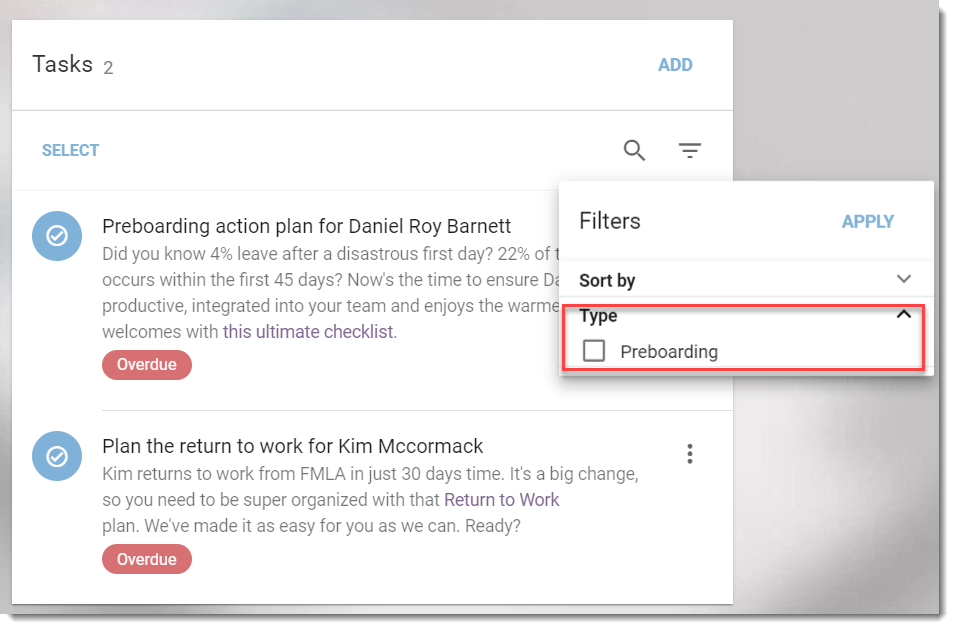 Users can view old tasks so that they can refer back to their completed tasks. Users can see only open tasks by default but can see all their tasks in their lists by filtering by the statuses. For example, the statuses are completed, canceled, and open for tasks.
Task you can perform here:
Reference: