Secondary actions are the context menu actions where you can specify to open an existing platform page, open an external link, or add the delete function, or toggle a boolean property. Alternatively, you can select an existing menu.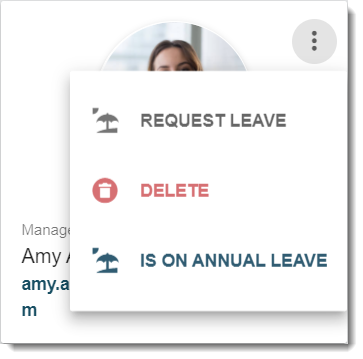 In this example:
Request leave: Opens the request leave form in a modal window.
Delete: Deletes the full record from the model, including all property values for the record.
Is on annual leave: Toggles the boolean property to be true. So if you have this set anywhere else on the platform, this will show as a chip or a badge color.
Task you can perform here