You can add a simple form to each record in your list. You can have form one up to five fields in the form. For example, you may have a list set up for a set of goals, and the form would allow you to adjust the completion percentage.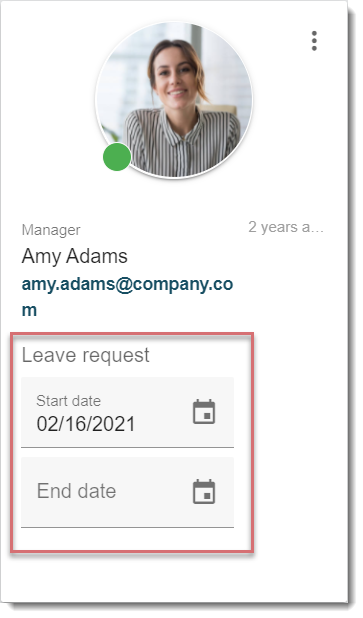 Procedure
Note
You can only add existing forms with between one and five fields.
Under the Form section, from the Form block list, select an existing form.
See more: