Named after the world-famous theatre in London's West End, our Lyceum release is the second of its kind to bring you a bundle of exciting new features to make your deployment life easier.
Read on to discover what we've been working hard on over the months to improve your Applaud experience.
Workbot for Slack
Interact with Applaud digital services directly within Slack, giving employees ways to access their services in the flow of work.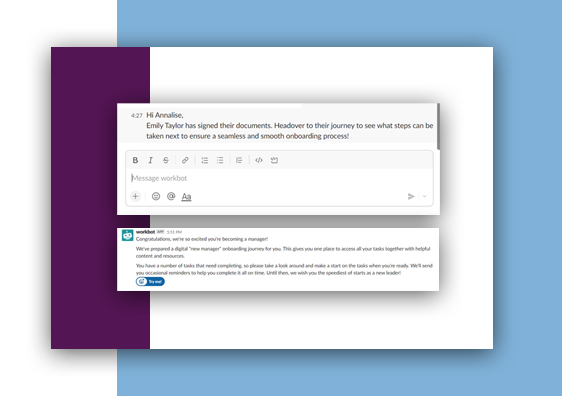 Sending DocuSign document notifications
Receive notifications in Slack as an employee if any document requires your attention and signature. Likewise, as a manager, receive notifications when your direct reports have signed a document.
Reminder/Customized notifications when something happens on the system
Never miss important notifications again with our Slack-integrated workbot. Get notified in Slack the same way you would in Applaud for the journeys below:
Work anniversary
Transfer
New manager
Offboarding

Accessing profile information of other employees
Unlock employee profile information from Applaud and bring it into Slack. Use the integrated search option to look up the information you need quickly. Want to see more? Navigate to the profile page in Applaud by selecting the employee's name from the record returned.
Search knowledge articles in Applaud using keywords, and sit back and watch results hit your screen. Not seeing the results you need? We've got you covered! You can raise a support ticket with the new workbot to get your desired answers.
Adding new joiners automatically onto the slack channels
Start effective communication from day one with the new workbot for slack, which creates a process to invite new joiners onto the slack channels automatically.
Raising case tickets to the help desk
Raise tickets instantly to your support team via your slack channels with the new help desk function. Making it a simple process for your users to get the help they need when they need it.
Job board template
Keep an up-to-date job board and attract professionals with the right skills and experience from right under your nose.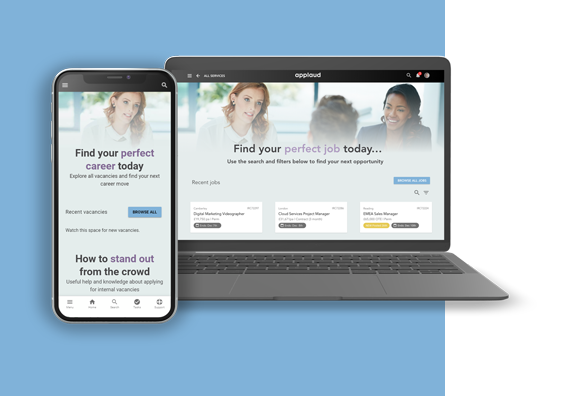 Your new Job board template provides your workforce with:
Visibility of all open internal vacancies.
Option to filter and search for relevant roles.
Simple 'Apply' call-to-action to link off to email or your ATS.
Helpful FAQs and articles related to job seeking.
Login helper bot template
Take support to the next level by tackling log-in issues and avoiding end-user frustrations. Solve everyday problems quickly with your new log-in helper bot.
Your new log-in helper bot will support your users with everything from forgotten passwords to single sign-on options.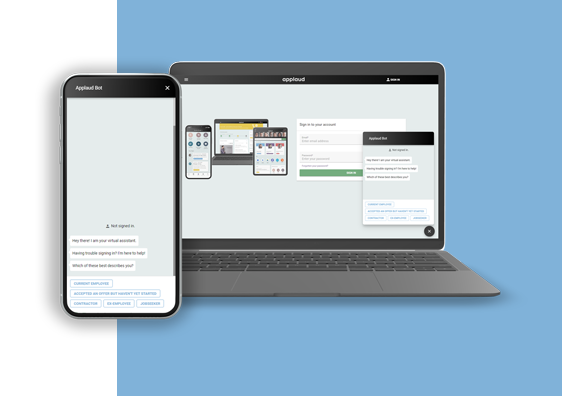 Welcome bot template
Who doesn't like a warm welcome? Good news! Meet your new little welcome bot, here to make new users feel part of the team.
Your new little virtual welcome bot will:
Give your new users a warm welcome.
Launch a guided tour on request.
Point them in the right direction of helpful resources.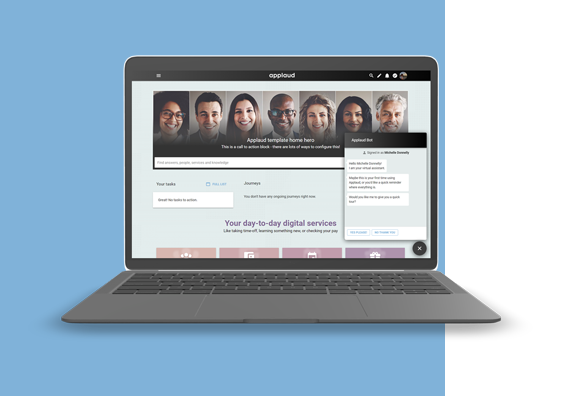 Support bot template
Meet Applaud's new little virtual assistant. Let your bot interact with your users and get them off the ground by quickly providing the answers they need to common questions.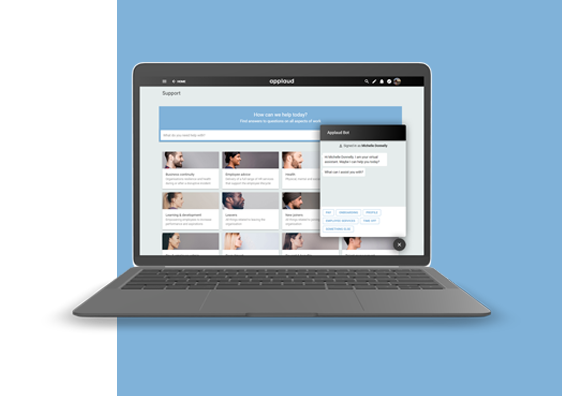 Work anniversary
Celebrate employees' work anniversaries and show them how valuable they are. Receive notifications a week before and on the day of their anniversary to ensure you don't miss the opportunity.