Procedure
In the Contents box, enter the content you want to appear on your form. You can format your text to make it stand out on the form. You can also include a link in your text.
If you want to hide this content in your form, you can clear the Visible option.
To save your changes, select UPDATE.
When you select this field in form interactions, you'll see your entered text appear in the Select a field list.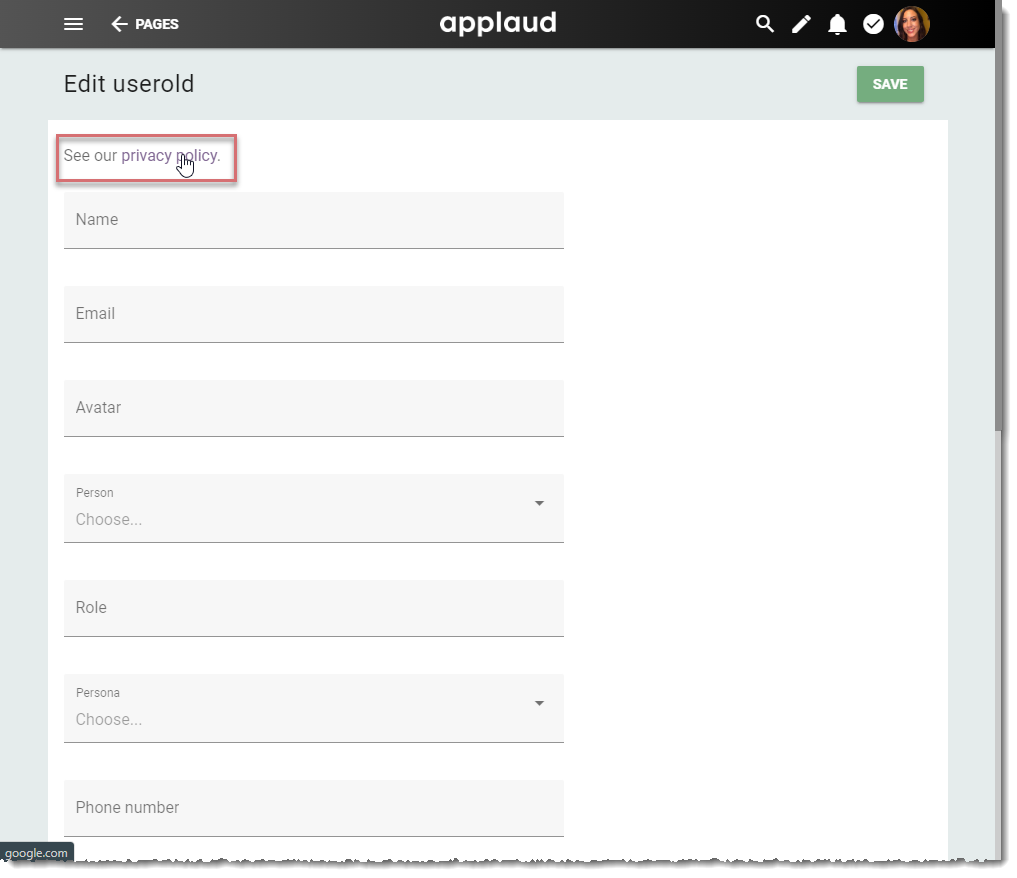 Follow-up task
Reference: