The Manager dashboard template adds a page for a manager with a list of content links to any content tagged with the manager dashboard content category.
The template adds functionality already documented in these knowledge base articles:
Page
The template adds the Manager dashboard page with a list block of content links.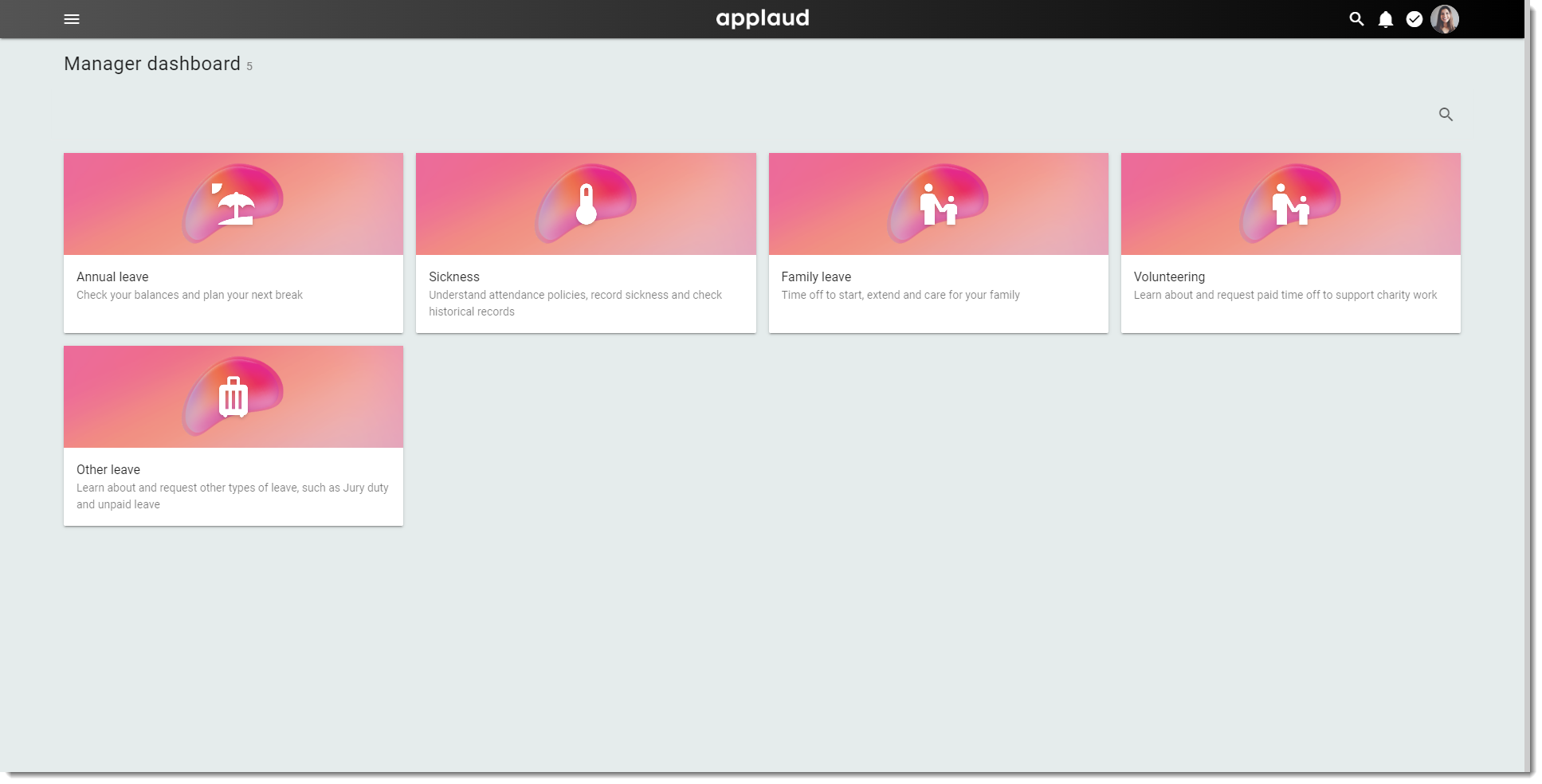 You need to make sure you tag any content you want to appear on this page with the Manager dashboard content category. See our knowledge base article, Content Categories.
Then make sure the Manager dashboard Category filter is applied to this list block. See ou knowledge base article, Add a list block.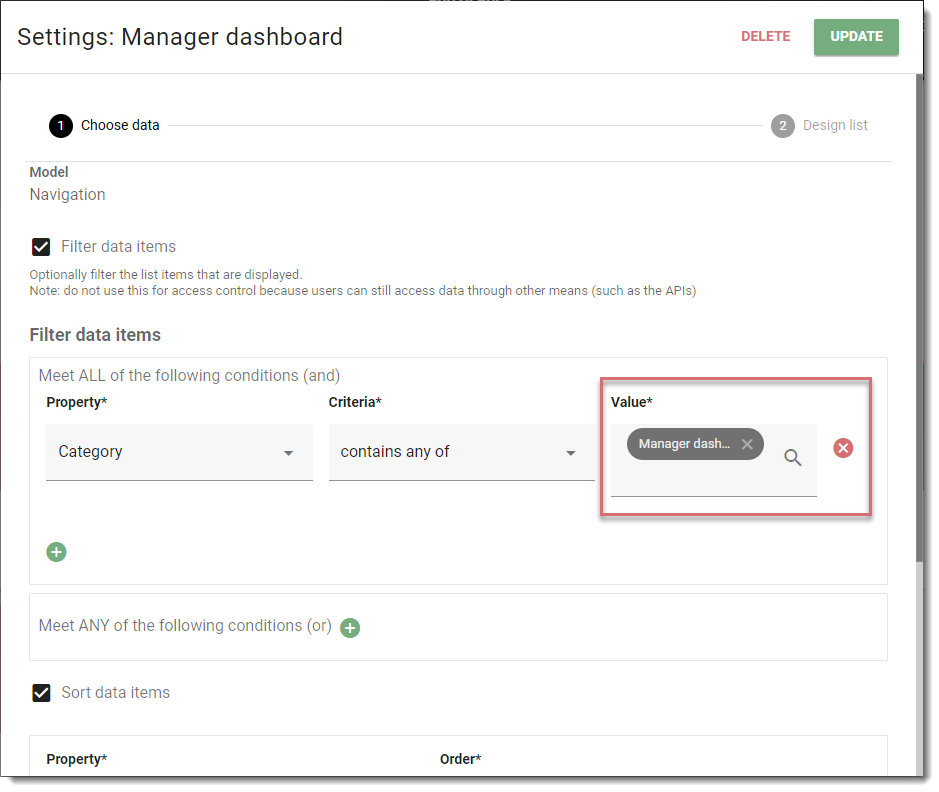 Other tasks you can perform:
See more:
Reference: