Users with the Experience designer role can design chatbots. You can configure the message you want your chatbot to send to your user. This can be a static message, or you can use the Expression builder to create a dynamic message. See our knowledge base article, Expression builder.
This is an example of a message typed in the message chat action using the User-name property as a variable: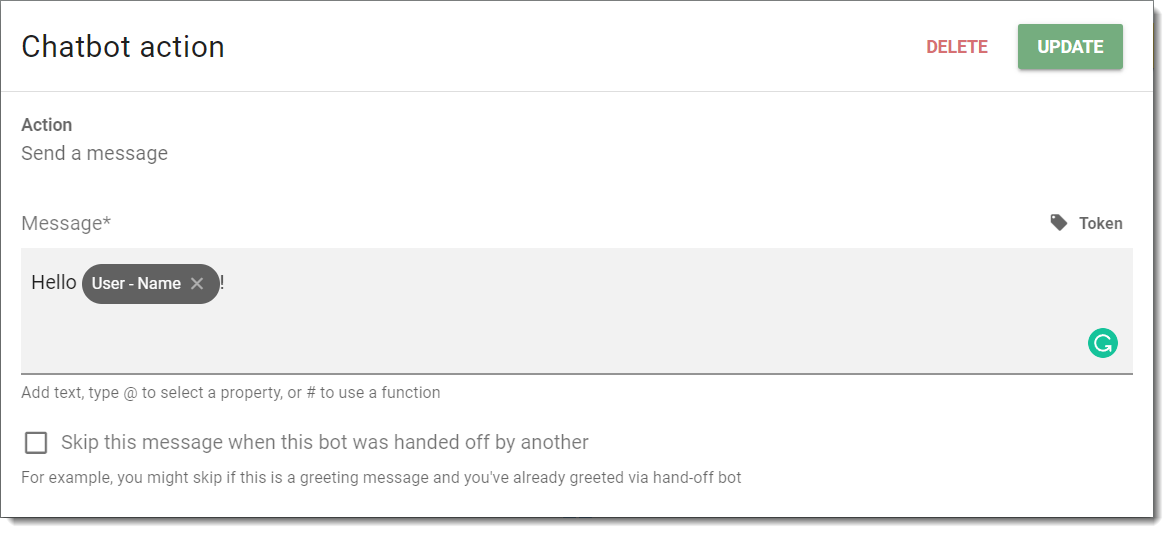 And the result is that the variable picks up on the signed-in user's name and uses that in the message.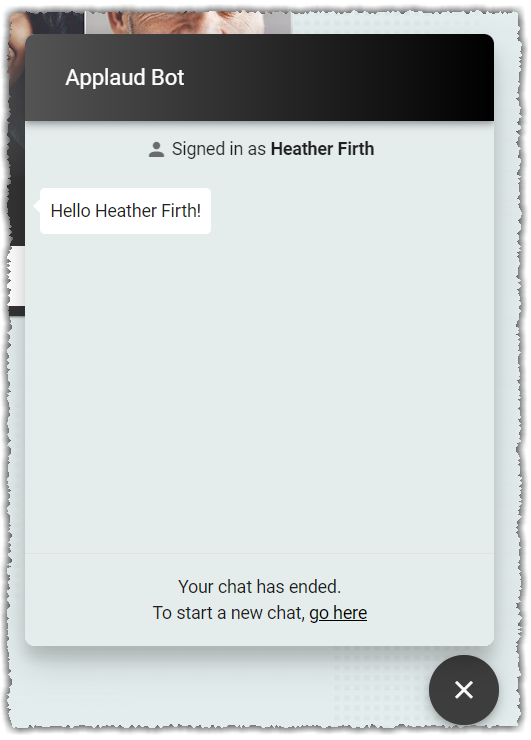 Task you can perform here:
Reference: