Procedure
On the Admin home page, select Users.
Search for and select the user that you want to edit, make your changes.

To change the user's email address, select the USER DEFINITION tab and in the Email box, edit the address, and select SAVE.
Select SAVE.
Follow-up task
Applaud sends a notification to the user's old email address letting them know their email address has changed.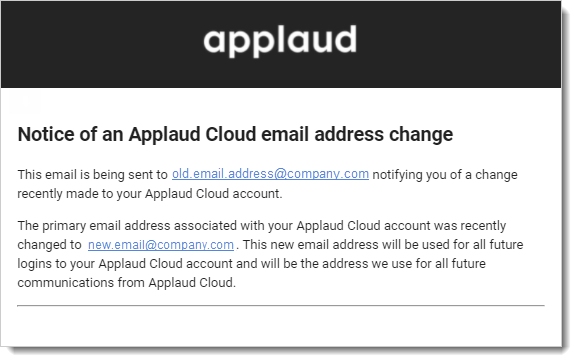 Applaud then sends a message to the new email address asking the user to confirm their new email.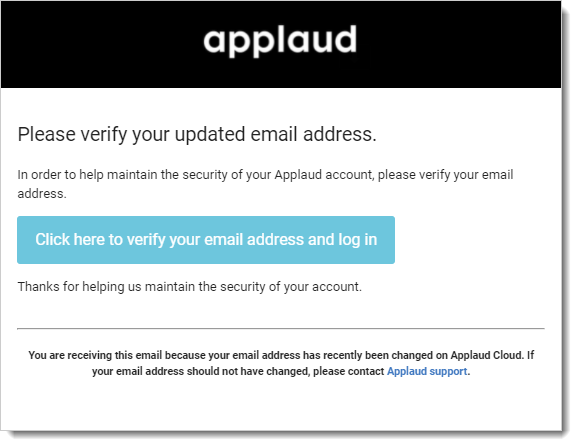 See more:
Reference: