You can find precisely what you're looking for in your Applaud tenant with keywords, which your tenant uses to sift through your models and return the relevant information. However, you can't search anything in your Applaud tenant until you configure your search settings. Once you have configured your search settings, a search icon appears in the toolbar. You can then start typing in the search box, and autocomplete is set up automatically.
You can also design how the results appear on your page. For example, you can select the model property and where it appears in the result.
The global search is the search in the toolbar and shows the results from your search along with filters that you configured on the Search settings page.

Autocomplete is when you type something in the search box and results appear automatically and is a default feature of your Applaud platform.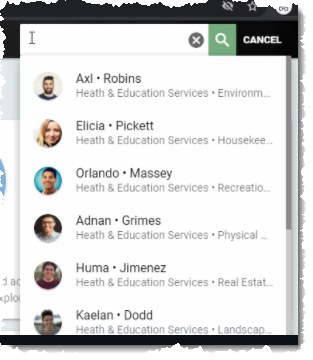 You can quickly open the Search settings page by selecting the pencil icon from the toolbar on the search results page.

Task you can perform here:
Reference: