English is the default language, but we support many other languages, which you need to install. If you require any other languages, please contact your Applaud support representative.
You can provide content to your users in their preferred language without needing to perform lengthy translation tasks each time you update your configuration.
To do this, you first need to contact Applaud and ask to install the languages that you require. You can see your installed languages at the bottom of your Settings page in your Applaud tenant.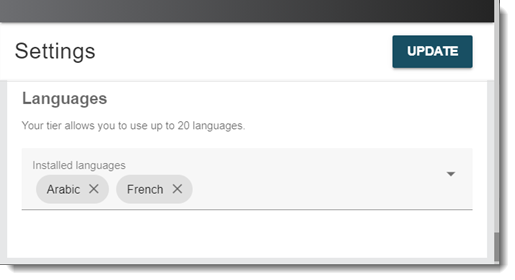 Then in each property that you want the data to be translated for, you need to make sure you select the Translatable option. You probably wouldn't want to do this for things like a person's name or any text that shouldn't be translated. See our article, Add a property to your model's schema.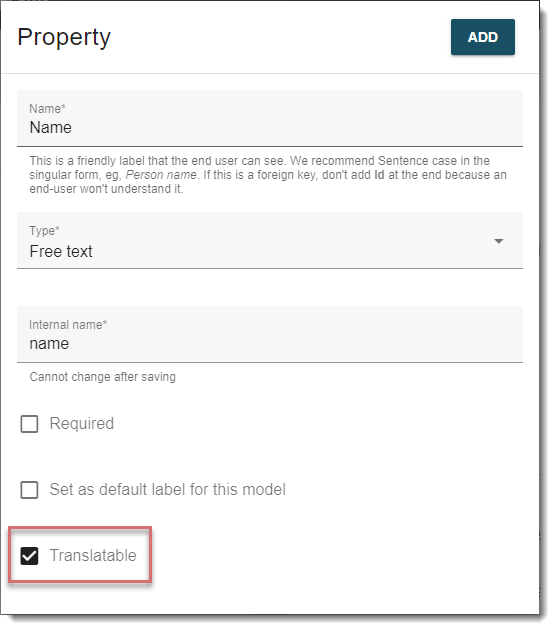 This means that the property value is translated into the selected language. The property's name is not translated.
You then set an individual's language setting on their preferences. See our article, Set a user's language.