New feature
OneTrust Cookie Consent integration
We've added a new option to the Applaud Settings page so you can set up OneTrust Cookie Consent in Applaud. You can centrally manage your company's website cookie compliance from one place to ensure global legal compliance with cookie laws.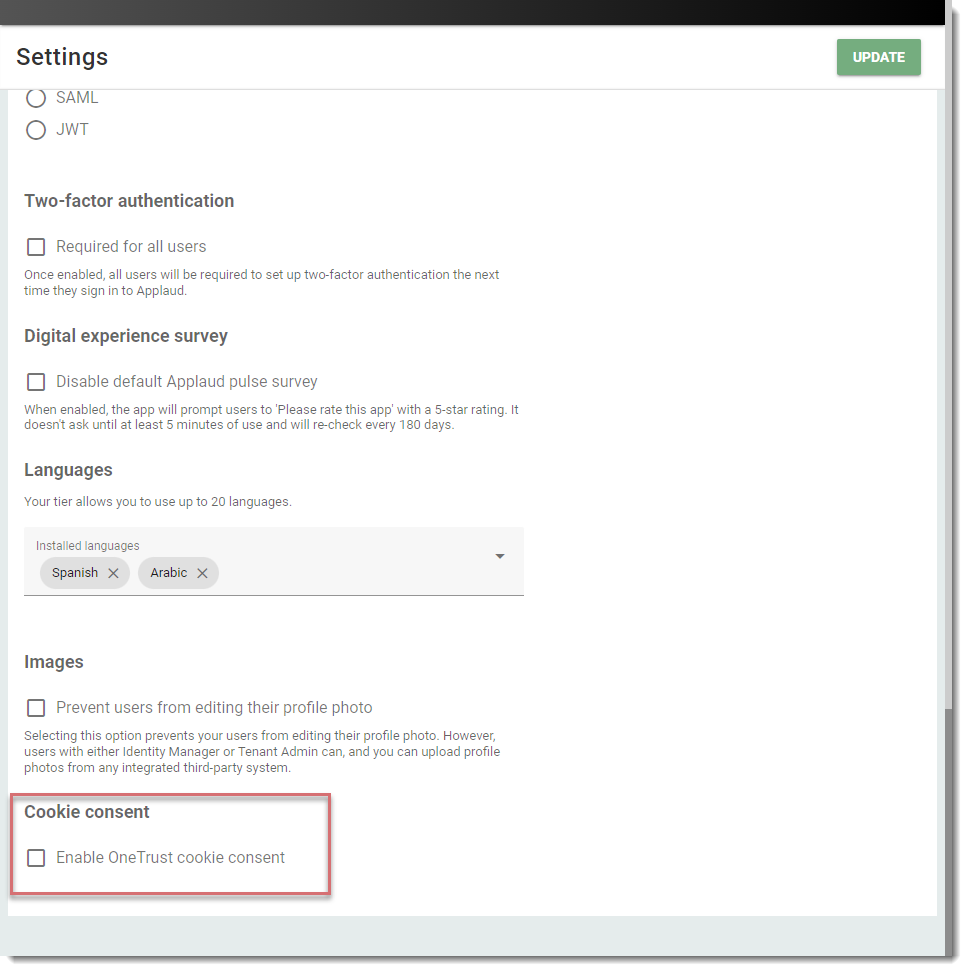 Once you select the new option, Enable OneTrust cookie consent, you must enter the IDs to use.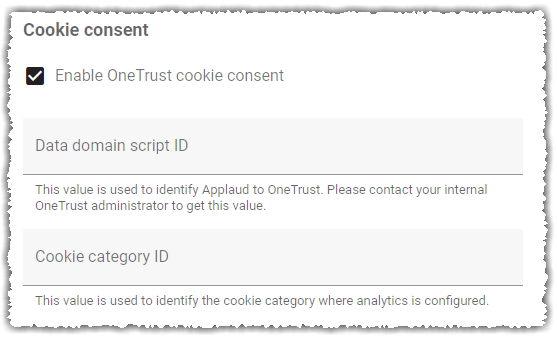 See our knowledge base article, Configure cookie consent.
Bugs fixed
My Team Performance Menu is now showing for all managers
We fixed an issue whereby the My Team page wasn't appearing for some managers who had recently been given the role.
Global menu and Mobile bottom menu on anonymous pages
Previously, when you opened a page with anonymous access, you couldn't access the menu for desktop or Mobile without signing in. You no longer need to sign in to view the menu in either format.
Document viewer block
We fixed the issue whereby when accessing the link to the document on the Document viewer block, it was called index.html, and now the link is loading the correct document.
Duplicate Page view events are no longer triggered in Analytics
We fixed an issue whereby duplicate page view events were triggered when the Analytics ID was configured in the GTM container.
To ensure this fix works for existing customers, you must amend your "page_view" trigger name to "page_viewed." See our gif below for guidance.